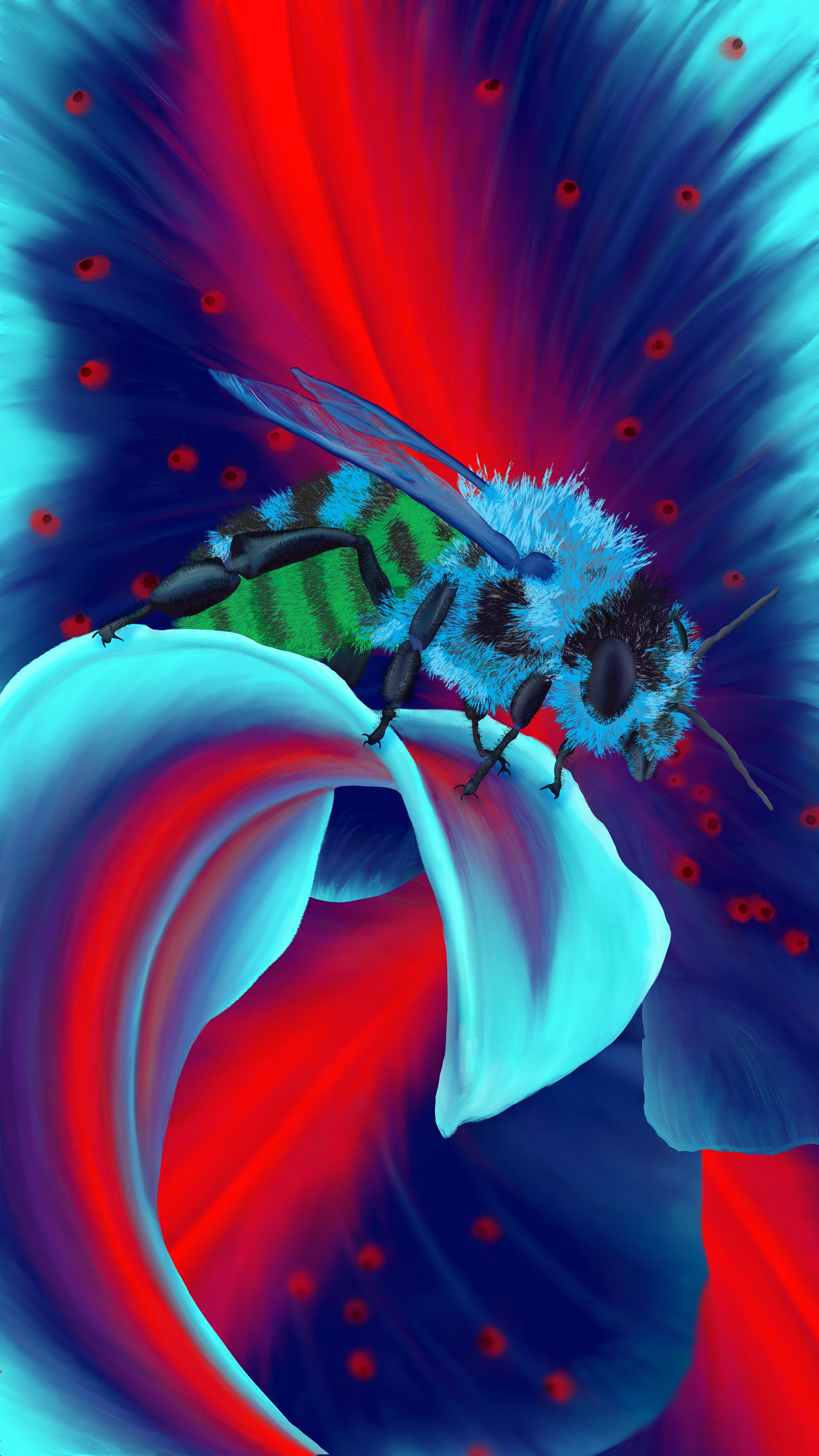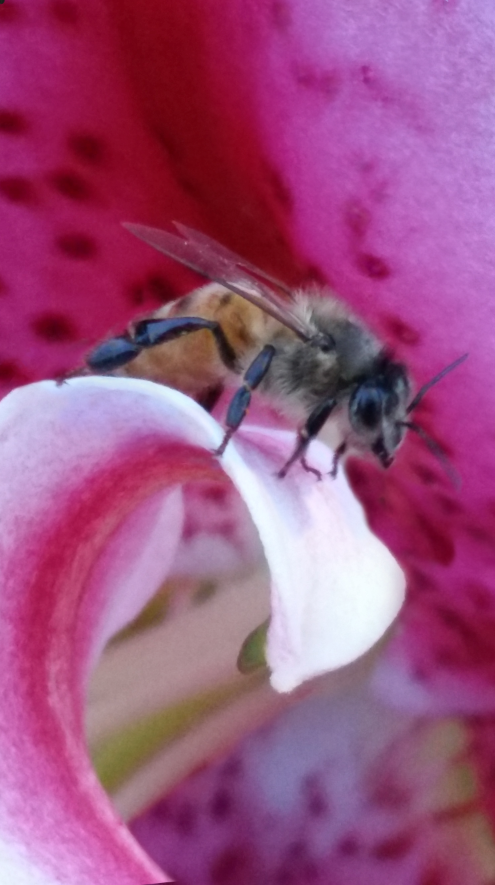 My first painting in Simulated Bee Vision, based on a photo I took of a bee on a Star Gazer lily, painted with Photoshop. Bees can see the ultraviolet end of the color spectrum, which brings out different colors and patterns in flowers than what the human eye can see. They also see each other as blue and green. I am working on a series of Bee Vision paintings based on my photographs of bees and other insects.
Rosemaling snowflake
The traditional Scandinavian style of painting, but with Photoshop using the Mandala Symmetry feature that had recently been added. My grandmother would have loved it!