In the spring of 1999 I took a part time job as a pewtersmith and discovered that I really enjoyed working with metal. That fall I enrolled in the metals program at Montana State University. I also worked for 11 years as an apprentice under several very talented jewelers and learned the production side of being a jeweler. In 2010 I launched my own jewelry line of molecular structures. I have also done many custom jewelry pieces for various clients over the years.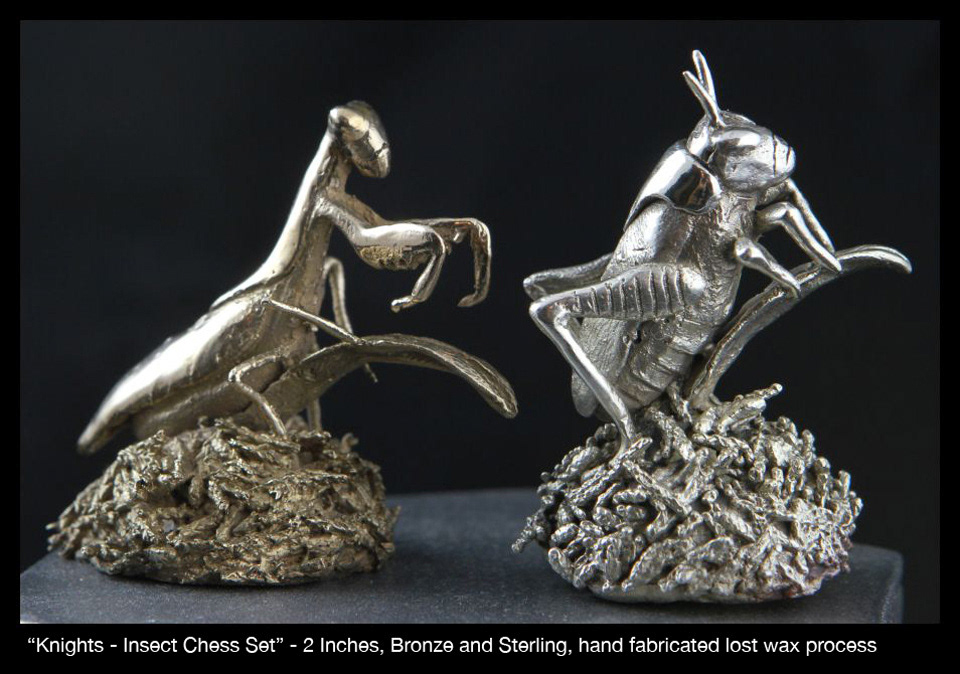 Insect Chess pieces I sculpted and cast in 2004.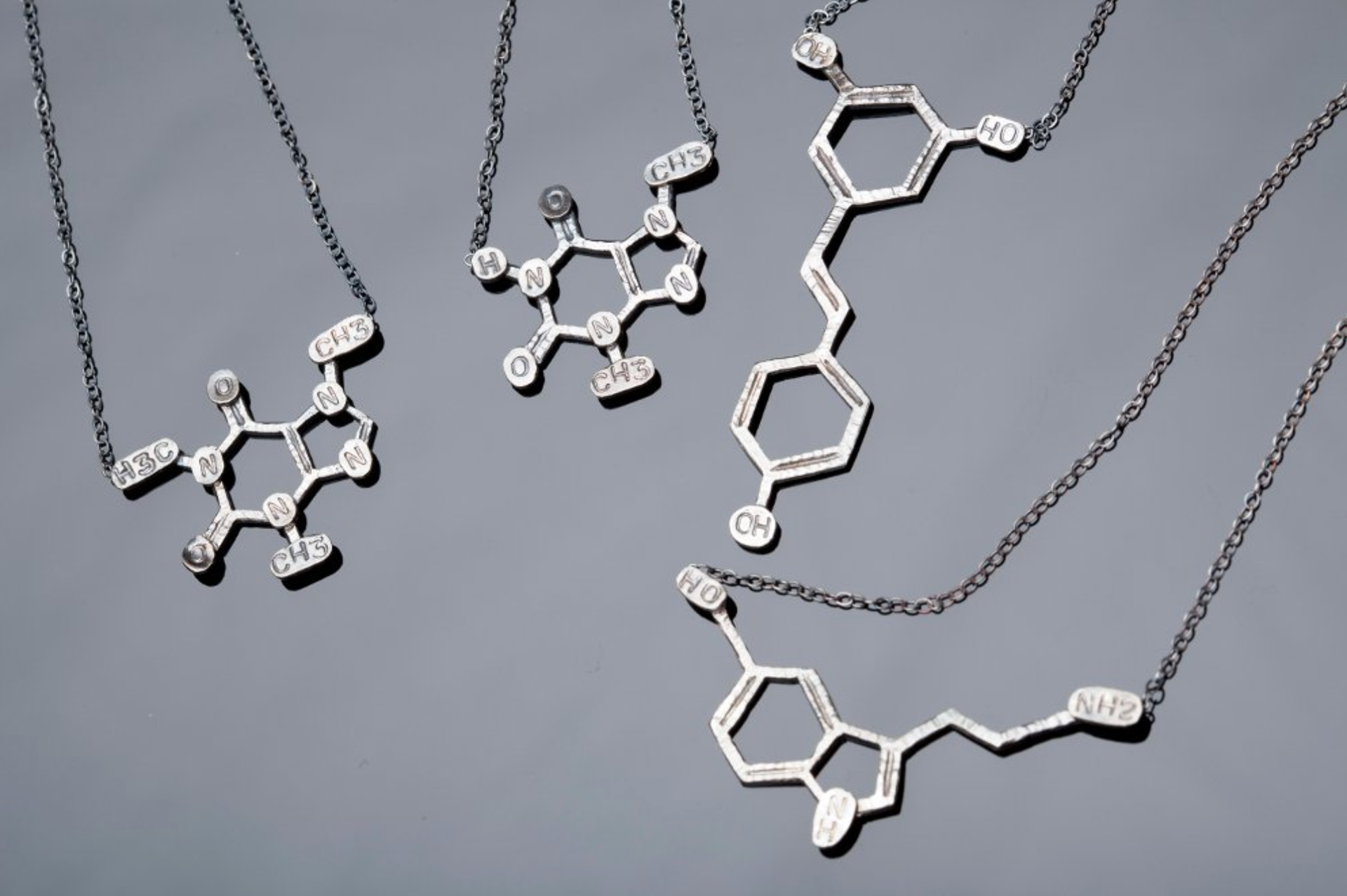 My current jewelry line of molecular structures cast in sterling silver. You can find them at www.pollylinn.etsy.com.